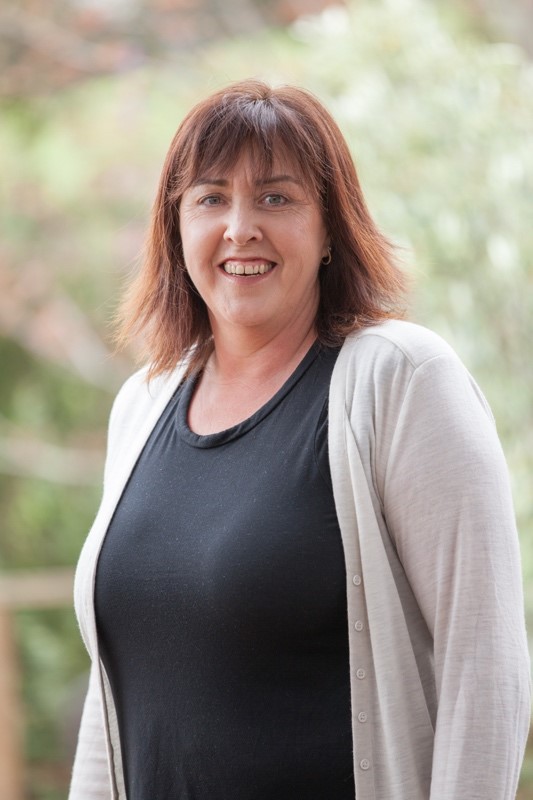 Ms Judy Wood
BA (Early Childhood)
Early Childhood Teacher
Judy is an Early Childhood Teacher for both the 3 and 4 year old groups. Judy joined us in 2011 with many years experience and has been our Nominated Supervisor for a number of years. Her previous experience is extensive, from a lunch time assistant at Xavier College ELC, to childcare centre 'room leader', through to qualified Early Childhood Teacher at community run kindergartens.  When not working, Judy enjoys sports, particularly netball.
Mrs Lainey Munt
Bachelor of Early Childhood Education
Early Childhood Teacher
Lainey comes to us in 2020 with many years experience in teaching in Early Childhood settings. Lainey's philosophy, which underpins her teaching, is the belief of educating the whole child based upon their interests and strengths, She teaches the value of respectful relationships as she feels strongly about the importance of teaching this from an early age. Lainey is also a mother to 3 children of her own, a 10 year old boy and twin girls, 7. When not teaching she enjoys playing netball and going on family adventures.
.
Ms Katherine Ford
GradDip Ed (Early Childhood), BA (Dance)
Early Childhood Teacher
Katherine joined Auburn South Preschool in 2010, and has worked with both 3 and 4 year old groups during this time, as well as being our Educational Leader from 2012-14. She recognises the importance of these early years, and wants to provide an environment that is warm and nurturing, ensuring each child and family​ ​feels a sense of belonging. She believes her job as an educator is to provide a learning environment that is safe and stimulating, encouraging self-esteem in children, self help skills, resilience and an environment that supports a play based program.
Away from kinder, Katherine has two young children of her own and returned to Auburn South in 2018, after time at home with her children, to  continue her fulfilling career as a teacher
.
Ms Carolyn Morrow
BA (Early Childhood)
Early Childhood Teacher
After 15 years in the IT industry, Carolyn embarked on a career change and completed a Bachelor of Early Childhood Education at Monash University. Carolyn's pedagogical philosophy aligns with the Reggio Emilia approach as well as Bronfenbrenner's theory of a Socio Cultural view of child development. As such she highly regards and values the partnerships between educators and families in providing a holistic approach to the education, care and development of all children. Carolyn lives locally and is married with two daughters aged 10 and 13.
Mrs Maxine Ryan
Educator
Maxine has been with us since 2005. She has worked with both the 3 year old and 4 year old groups. Maxine is also a busy mother of two children. Maxine has many years of experience working with children including working in a Preschool and nannying overseas in London, where she met her husband.
Ms Jenny Grimshaw
Educator
Jenny returned to the workforce in 2010 after being at home with her four children. She is a past parent, has worked as a paediatric nurse at the Royal Children's Hospital and has completed an Integration Aid course and a Certificate III in Child Care. Returning to the Preschool has been wonderful and rewarding, she says. She enjoys working with the other staff, parents and most importantly being with the children and watching them learn, grow and develop.
Ms Maree Filopoulos
Diploma of Early Childhood Education and Care
Educator
Maree has been with Auburn South Preschool since 2014.  Marlee recently completed her Diploma of Early Childhood Education and Care. She returned to the workforce after 8 years as a stay at home mum following the completion of her Cert III in children's services. Maree has been actively involved in many childcare centres, and is rewarded when she sees the children's gorgeous little faces when they achieve special goals! Maree enjoys painting, all sorts of craft, has a passion for interior design, visiting art galleries and DIY around the house.
Ms Stephanie Wang
Educator
Stephanie is a Diploma qualified educator for our 3 year old Yellow group. Stephanie has experience working in 3-4 year old kinder rooms for the past four years. She has worked in the early childhood sector for the past ten years. Currently, she also works a a kindergarten relief educator for other services on Monday to Wednesday. When not working, Stephanie enjoys cooking, particularly trying new recipes.
Mrs Claire Wilson
Graduate Diploma in Education (Early Childhood)
Educator
Claire joined Auburn South Preschool in the role of Educator in 2019. She believes that children are competent, capable and born ready to learn and believes in offering children stimulating environments that promote exploration, investigation and delight in learning. Claire is a mother of a young son, is a keen reader, and loves her yoga practice.
Ms Joanne Pongracz
Educator
Joanne comes to Auburn South Preschool with a wealth of knowledge and expertise. She holds a Bachelor of Business Administration, Diploma in Children's Services and qualifications in fitness, logistics and travel. Joanne has had experience working in retail, logistics, hospitality and tourism. In 2006 Joanne started her career in early childhood education and has worked in long day care and occasional care centres in Sydney, Canberra and Melbourne. She has been employed as a room leader, co-educator and assistant in the past. Throughout her working career, she has also worked extensively with the Reggio Emilia philosophy and is currently undertaking a Bachelor of Teaching (Early Childhood) which complements her assistant educator role at Auburn South Preschool.
Ms Nadhira Prisari
Graduate Diploma of Education (Early Childhood)
Educator
Nadhira joins Auburn South Preschool in 2020 as an Educator in 4 year old group. She is currently a master degrees student at Monash University, studying educational leadership policy. Nadira enjoys engaging herself in children's play and extending children's learning and thinking with intentional teaching and cultivating welcoming educational environments. She prides herself with building solid relationships with families and communities in order to provide the best learning experience for the children.
Mrs Nicky Tully
Diploma of Early Childhood Education and Care
Educator
Nicky joined Auburn South in 2019 as an Additional Educator. She believes that all children are special and have something unique that they can bring to their own education. She is eager to support children to learn through purposeful, quality play experiences and encourage them to express and accept themselves for who they are, as well embrace the differences of others. In her spare time Nicky loves watching her 3 sons play basketball, enjoys pilates and reading a good book.
Mrs Nicole Radford
Preschool Manager
Nicole joined Auburn South Preschool in 2012 as the Preschool's administration officer and is now the Preschool Manager – we would be lost without her! Nicole previously worked in the hairdressing industry managing salons and has experience working in administration and serving on Preschool committees. Nicole is married and has 3 teenage boys.